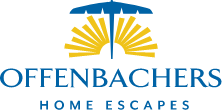 Patio Umbrella Blowout Now Thru June 30 - Save 40%
Save 40% on All In-Stock Patio Umbrellas by Treasure Garden. Plus Get Easy Financing on All Merchandise
Patio Umbrealla Blowout Going on Now thru June 30 - Save 40%
Save 40% on All In-Stock Patio Umbrellas by Treasure Garden. Plus Get Easy Financing on All Merchandise
Get Dad What He Really Wants for Father's Day
Fathers Day Sale: Hanamint – 40% Off
Save 40% on All In-Stock Furniture Frames by Hanamint
Father's Day Sale: Summer Classics – 40% Off
Save 40% on all Special-Order  Outdoor Furniture by Summer Classics
Father's Day Sale: Additional 10% Off
Get An Additional 10% off all Other In-Stock and Special-Order Outdoor Furniture

Life at Home
Reimagined.
Browse Categories
Browse Brands
Browse Categories
Browse Brands
Real Customer Reviews
A visit ... was more than we expected. The furniture selections exceeded our expectations BUT let's talk about the service. Rosanne was exceptional providing us with information about the furniture as well as the simplicity of care for the furniture and seating covers. My husband and I are excited about our landscaping project but most importantly, the furniture will definitely enhance and complement the project. We can't wait for the finished project and will post pictures. What a great find in Herndon. Barbara H. | Acokeek, MD
Real Customer Reviews
Absolutely gorgeous showroom and great service! Thanks for the recommendation on the garden spa! We love it! Theresa W. | Potomac, MD
Real Customer Reviews
We recently placed a very large order as we were furnishing a new porch and deck and we needed quite a bit if furniture.  The service and prices we received were second to none.  I shopped several stores and online sites before deciding to buy from them.  In the end the selection and prices at Offenbachers Home Escapes were the best.  The outstanding customer support was an added bonus. Rachel S. | Fairfax Station, VA
Real Customer Reviews
Several months ago, we purchased our very first tub from Home Escapes.  In the past, we purchased outdoor furniture and were quite happy with the overall value.  Being our first time owning a tub, my wife and I had lots of first time questions.  Though I am certain we drove the salesman a little crazy, all of our questions were well answered and all concerns addressed.  We actually looked at spas from four other vendors.  When it comes down to it, we wanted to work with someone we could trust... that's home escapes.  I trusted them and I trusted them to stand behind their product. Tim K. | Herndon, VA
Real Customer Reviews
My husband and I came here a few weeks ago to buy outdoor furniture for our townhouse. We had such a great experience. Brenda was incredibly helpful and remained in contact with us after our purchase to make sure the furniture was delivered successfully and that we were happy. Highly recommend coming here, and Brenda is great! Rachel | Local Google Guide
Real Customer Reviews
Couldn't be nicer and were incredibly helpful. The staff is very knowledgeable and saved us a ton of money when ordering new cushions that they had shipped to our door. Craig helped us from start to finish and made the experience as a customer incredibly pleasant.

Kevin S. | Phoenix, MD
Real Customer Reviews
If you are in need of outdoor furniture in the D.C. Metro area this is the place to come! The employees are very nice and knowledgeable. They helped me pick out the perfect fire pit and had custom cushions made for my lounge chairs. Everything arrived when promised and the prices were very reasonable.

Lynn M. | Potomac, MD
Real Customer Reviews
True class act, no pressure and sales integrity. Over the years have purchased Furniture, hot tub and fire pit: very competitive pricing with great show room sales. Check it out!

Brian D. | Sterling, VA
Real Customer Reviews
These guys are the most trustworthy people in the industry. I bought a floor display set from them two years ago when they were moving. Alex, one of the owners, called a couple of weeks after delivery to say there was a problem with one of the chairs from the floor, and he wanted to arrange to replace it. I would've never realized there was a problem with the chair had he not called. When you buy the display set, you usually buy it in whatever condition it's in. The fact that these guys called me to take care of a problem that I would've never realized otherwise is testament to their integrity and the pride they take in their quality.

Shahla N. | Reston, VA
Real Customer Reviews
Had a great experience at Offenbachers - Armando was friendly, knowledgeable and patient while my husband and I were in the process of ordering/purchasing our patio furniture. We would recommend anyone looking for patio anything (!) stop by Offenbachers! You never know, Armando may suggest something you haven't thought of before and change your whole patio idea! Haha!