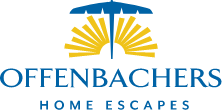 About Us – Hot Tubs Pool Tables Swim Spas Outdoor Furniture Fire Pits
About Offenbachers Home Escapes
Offenbachers Home Escapes provides the best leisure products from the finest manufacturers, delivered and installed. And we've been doing it since 1972.  We are the area's  home leisure experts. 
We'll help you pick the perfect hot tub, outdoor furniture, fire pit or swim spa for your backyard, or the perfect products for your game room, including pool  and ping pong  tables, dart boards, foosball and air hockey tables, poker tables and bar furniture.
Our strong culture of customer service is at the core of our business. We are dedicated to providing the best possible shopping experience and will provide you with the most conscientious service to help you throughout the decision-making process, right through delivery and installation and for years to come.
History of Offenbachers Home Escapes
Karl Offenbacher, who started his business as a pool maintenance and lifeguard services company, founded Offenbachers in 1960. The first Offenbachers Pool & Patio store opened in 1972, in Rockville, Maryland. 
The store carried pool chemicals and supplies, as well as small and unique patio furniture items, eventually adding billiards, fireplaces and grills to its offerings, and expanded into seven other locations in Maryland and Virginia.
Home Escapes started as Spas East in 1986 and quickly developed a stellar reputation as a hot tub retailer. The company eventually added patio furniture and billiards to its line-up, and in 2005, changed its name to Home Escapes by Spas East to reflect its new product offerings. As the company grew over the years, it fortified its reputation for excellent service and high-quality products, eventually becoming the DC area's largest hot tub and patio furniture retailer with three showrooms, in Tysons Corner, Rockville and Leesburg.
In February of 2017, Home Escapes and Offenbachers merged our two brands together and consolidated our operations into two beautiful showrooms. With this merger came the adoption of our new name, Offenbachers Home Escapes, and our beautiful new logo.
In October of 2020, Offenbachers Home Escapes purchased the assets and brand of Great Gatherings, a regional retailer established in 2005 and specializing in beautiful, high-quality outdoor furniture and game room merchandise. 
In June of 2020, Great Gatherings was forced to shut its doors due to the COVID pandemic.
Happily, Offenbachers Home Escapes has opened our Gainesville, Virginia showroom in the same location as the former the Great Gatherings showroom. And our new Annapolis showroom in conveniently situated in the Westfield Annapolis Mall just around the corner from the former Great Gatherings showroom. We are committed to continuing the legacy of Great Gatherings by offering you the best possible experience in all four of our Offenbachers Home Escapes DC-area showrooms.