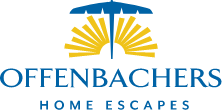 Herndon Hot Tub Showroom Location
Hot Tubs – Washington DC Area Showroom Locations: Annapolis, MD  *  Rockville, MD * Herndon VA
Hot Tub Dealers Near Me: Now With Two Convenient Washington, DC Area Showrooms
 292 Sunset Park Drive • Herndon, VA 20170 • 703-467-1700 (in the Sunset Business Park)
11132 Rockville Pike • Rockville, MD 20852 • 301-881-8565 (Brand New – Opened in September, 2021)
 1905 Towne Centre Blvd • Annapolis, MD 21401• 410-216-0890 (Brand New – Opened in October, 2020)Come visit us! Our Northern Virginia hot tub & patio furniture store is the largest in the Washington, DC area and our new Rockville location is now open for business!

Hot Tubs   Outdoor Furniture  Billiards and Game Room
Proudly Serving the Community for Many Decades!
---
Offenbachers Home Escapes provides the best leisure products from the finest manufacturers, delivered and installed. And we've been doing it for decades. We are the Washington DC hot tub, game room and outdoor furniture experts. We'll help you select the perfect hot tub, outdoor furniture, pool table, bar set, fire pit or swim spa for your backyard.
Unsurpassed Customer Service
Our strong culture of customer service is at the core of our business. We are dedicated to providing the best possible shopping experience and will provide you with the most conscientious service to help you throughout the decision-making process, right through delivery and installation and for years to come.
In February 2017, the Home Escapes and Offenbachers brands merged into one. Home Escapes was established in 1986.  Offenbachers has been a household name in the DC area's leisure products business for since the early 1970's.  We are now able to expand our offerings to include a larger of leisure products, including additional outdoor furniture lines, as well as pool tables, billiards and other indoor gaming products.
Our Northern Virginia Showroom Has Moved to a New Location
Our new Northern Virginia hot tub and patio furniture showroom is conveniently situated in Herndon, Virginia, just minutes from our old Tysons Corner store on Tyco Road and our old Reston showroom. We will continue serving Northern Virginia, Maryland and Washington DC, and offering the finest collection of hot tubs, spas and patio furniture. And we will continue to have the largest hot tub and patio furniture showroom in the Washington, DC area.
The former Offenbachers showroom locations in Columbia, Hunt Valley, Springfield, Fredericksburg, Steling, Fairfax and Rockville are now being service by our 3 locations: Herndon, Virginia in the Sunset Business Park; Annapolis, Maryland in the Annapolis Town Center; and Rockville, Maryland on Rockville Pike, right next to the Big Screen Store
Our New Annapolis Patio Furniture and Hot Tub Showroom in the Annapolis Towne Centre opened in October of 2020.
Our big and beautiful Annapolis showroom in the Annapolis Towne Center features 17,000 square feet of outdoor furniture, hot tubs pool tables and more. This showroom used to be a Great Gatherings showroom .The  address is 11132 Rockville Pike, and the phone number is 410-216-0890.
Our Brand New Rockville Patio Furniture and Hot Tub Showroom on Rockville Pike is Opening on September 22, 2021
Our brand new Rockville location will be open for business on September 22. The showroom is on Rockville Pike near the old White Flint mall. It is right next to the Big Screen Store. It is also right around the corner from the former Offenbachers location at Randolph Road and Nebel Street.  Be sure to visit us here.  The new address is 11132 Rockville Pike, and the phone number is 301-881-8565.
Hot Tubs   Outdoor Furniture  Billiards and Game Room