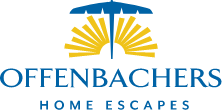 A Breakthrough Innovation that will Change the Way You Hot Tub
"I'm afraid I won't use it enough."
Sound familiar? If so, you're not alone! Keeping spa water clean and fresh enough to use all the time in the number one fear that keeps most hot tub shoppers up at night.
That's why Caldera Spas spent years developing the FreshWater Salt System.
Their innovative water care system was designed to drastically reduce the time spent on water care, so you can relax and experience the wellness benefits of daily hot tub use.
With the FreshWater Salt System, you'll enjoy:
Simple and intuitive water care
Longer lasting, natural feeling water
An easier way to hot tub
This easy-to-use system is available on all 2019 Utopia® and Paradise®  Series spas.
Watch this FreshWater Salt system video to learn how you can spend more time relaxing in your hot tub and virtually no time maintaining it.
Simple and Intuitive Water Care
The unique and patented design automatically generates chlorine from salt, keeping water clean and fresh up to 3x longer than other systems.
You don't have to worry about measuring chemicals!
Simply set the chlorine level with the touch of a button.
The system will generate the proper amount of chlorine automatically.
The FreshWater Salt System is integrated with the hot tub's main control panel for convenient and reliable operation.
Easy-to-follow, on-screen instructions indicate when the system needs attention.
No guess work, just consistent, trouble-free operation.
The maintenance-free titanium cartridge is designed to last 4 months and can be replaced in seconds from the bartop, without draining the spa or calling the dealer.
With only three cartridge changes needed per year, hot tub water stays fresh for a full year when properly balanced and maintained.
After all, your spa should take care of you, not the other way around.
Longer Lasting, Natural Feeling Water
The FreshWater Salt System uses fewer chemicals than traditional water care, reducing harsh odors for softer-feeling water that is gentler on the eyes and skin.
With fewer additives needed, the water can stay clean for a full year before it needs to be drained and refilled.
This conserves water, saves money and reduces time previously spent on complicated water care.
Many factors can impact the life of a hot tub water, such as bather load and water chemistry. When these factors are accounted for and the spa is properly maintained, a 3-pack of cartridges with FreshWater Salt System will keep water clean and fresh for a full year.
The FreshWater Salt System leaves water clean and ready to use, so you can spend more time enjoying your spa and less time maintaining it.
The system was designed to help keep water clean and fresh for a full year, up to 3x longer than other systems, saving you time and money with fewer drains and refills.
Why Choose the FreshWater Salt System
The FreshWater Salt System keeps water hot and ready to use with minimal maintenance. You get to enjoy the full wellness benefits that come from daily immersion in hot water without any fuss. Relieve pain, improve sleep habits, nurture relationships through quality time with family and friends. When you add a hot tub as a regular part of your wellness routine it can shift the way you feel, live and connect.