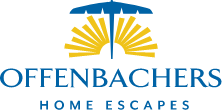 Top-Rated Hot Tubs
Looking for a hot tub?  Don't buy one without reading this article!!
So you've decided to get a hot tub. Good for you!  You will soon be soaking and relaxing in style, and regretting every other day that you didn't have a hot tub to call your own.
As you've probably already surmised from a bit of online shopping, there are many options and brands available to you when shopping for a hot tub.  Above all else, make sure you consider the manufacturer and its product history before purchasing. You want to make sure you partner with a reliable company who produces only high quality spas.
Caldera Spas, Watkins Manufacturing and Masco
Caldera Spas® are made by Watkins Manufacturing, the only publicly traded manufacturer in the hot tub industry. Watkins Manufacturing is part of Masco Corporation, who also owns other great brands such as Hot Spring® Spas, Delta® faucets, Kraftmaid® cabinets and Behr® paint.
With 13 models to choose from, Caldera Spas makes it easy to find the perfect hot tub for your situation. Here are a few examples.
Martinique® Large lounge model with seating for 5, expanded leg area and more.
This Consumers Digest Best Buy® is spacious and contemporary. Its sculpted shape is like an island retreat—welcoming and inviting. The spa's contoured look features a roomy lounge with an expanded leg area and FootRidge® enhancements. With a generous jetting system, the Martinique® takes relaxation to a new level.
Makena® 6-person hot tub, great for family and friends
The Makena® a full-featured, full-sized lounge spa model in the popular Paradise Series is perfect for daily personal care, family time and entertaining. The Makena features our signature comfort, performance and style amenities including 46 jets, 12 points-of-light, a backlit Acquarella® waterfall, and seating for up to 6 adults.
Aventine® 2-Person hot tub
The Aventine® hot tub has been specially-designed for small spaces and fits exceptionally well in a corner. So tuck it away and enjoy a wonderful hydromassage experience in this portable 2 person hot tub.
For the full line-up of hot tubs by Caldera Spas, click here.